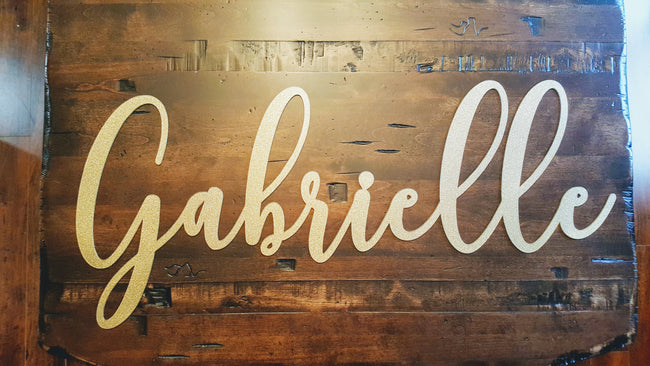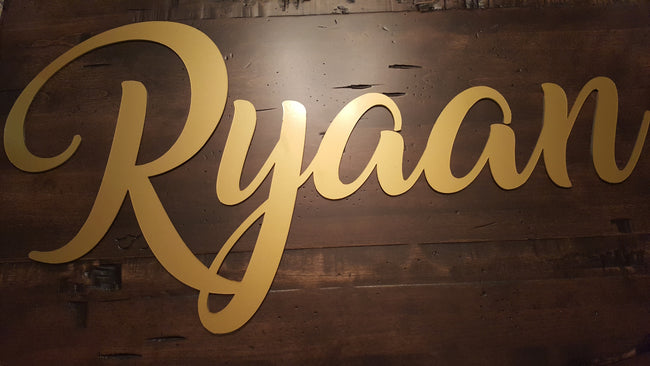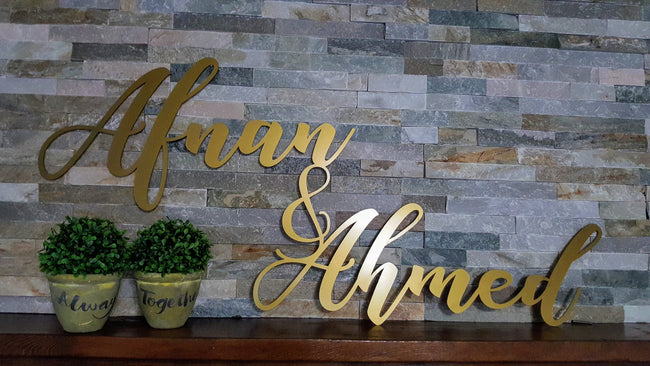 Made to order custom acrylic signs. All signs are personalized to order and are made with extreme attention to detail.

Dimensions:
Wide: 24 inches, 30 inches or 36 inches. More sizes available upon request.
 High: Depends on the Font selected and the lenght of the name/word
Thickness:  1/8 inch clear acrylic
Colors available: Gold overlay, Silver overlay, Red overlay, Blue overlay, Pink overlay, Gold Glitter paint, Silver Glitter paint.

Timing: For custom orders, the item will be shipped out 7 days after you approve the design.