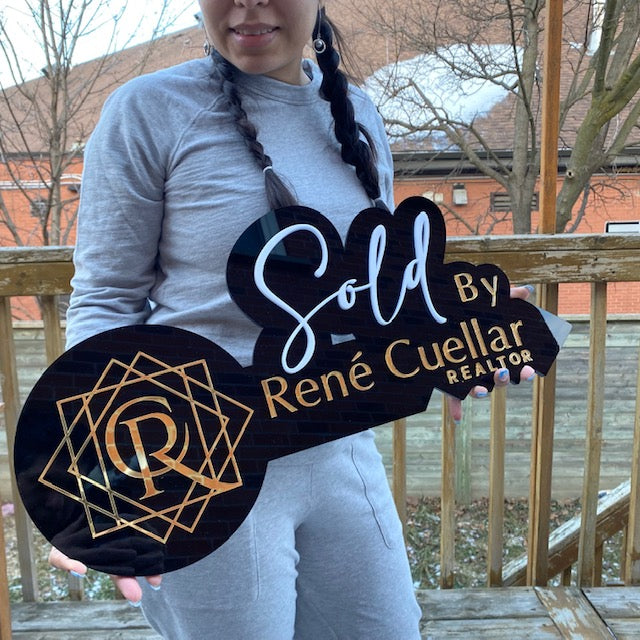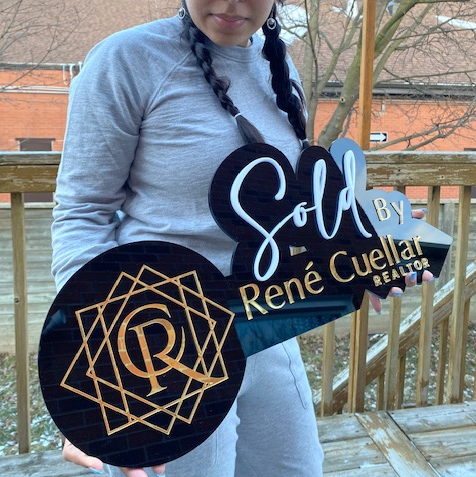 Custom Realtor Sold Key Sign, includes the Realtor logo and name, perfect to be used as a prop at closings.  This is a great way to promote your business on social media or website.
The key is 24" wide and it can be made of black, white, clear, or frosted.  Other colours available upon request.
Social media is an important part of your branding and this Closing Sold Sign is a great way for you to promote your Real Estate Business. Did you know that photos with props and real clients get higher engagement than photos without?