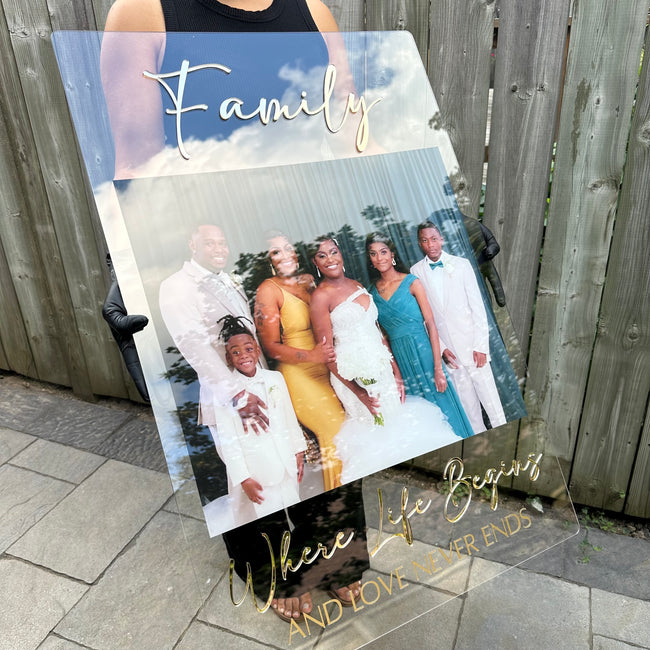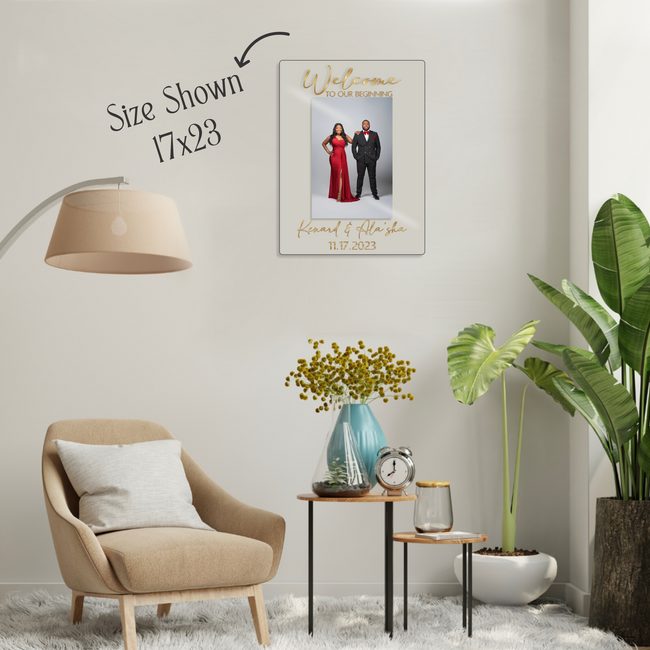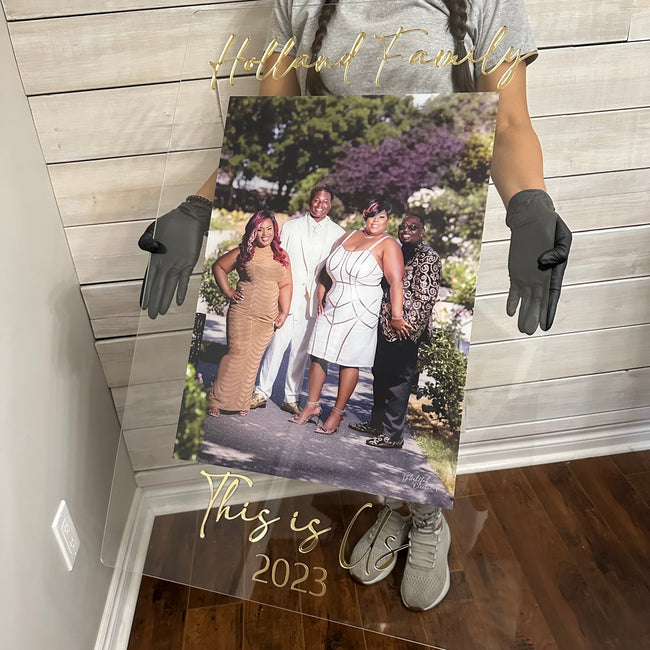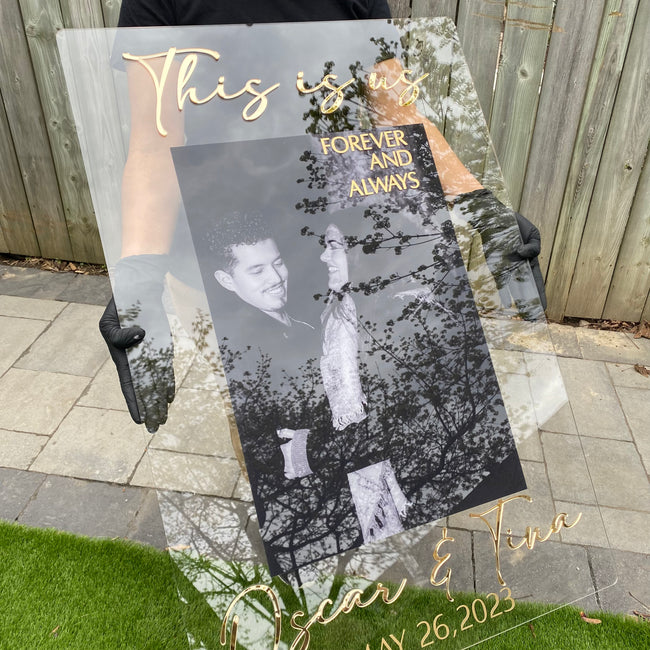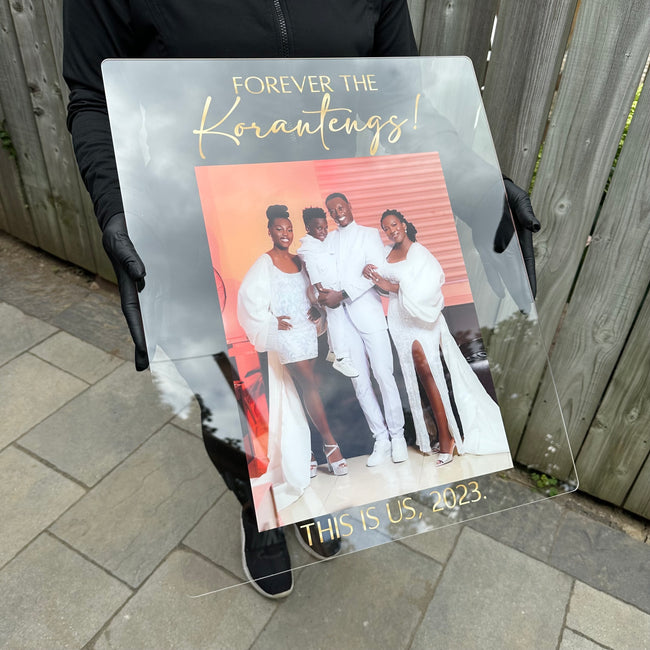 Custom Photography Family Plaque

Introducing our stunning Photo Print Acrylic Plaque, the perfect way to display and preserve cherished family memories. This fully customizable plaque is made from high-quality acrylic, ensuring durability and longevity. The clear design offers a modern and sophisticated touch, while the high-quality printing process on the back ensures that your photo will look sharp and vibrant for years to come.
Add your favorite family picture and any custom message to make this plaque a unique and personal family keepsake. This plaque makes a wonderful family gift, a beautiful way to commemorate special family moments and memories. Whether displayed in your home or shared among loved ones, this plaque will hold precious memories for generations to come.
This Photo Print Acrylic Plaque is the ideal choice for those looking for a high-quality family picture frame, or for anyone searching for the perfect family memory keepsake. So why wait? Create your custom plaque today and keep those special family moments alive forever.
THE DESIGN PROCESS:

Expect your first design proof to arrive via email within 2 working days.

Up to three rounds of design modifications or corrections are included at no extra cost.

Once you approve the final design, no changes can be made to it.

Up to 5 days after you approve the design, you will receive an automatic email with a tracking number.
The package will arrive within the selected turnaround time. During checkout, you will have the option to select how fast you want it.
FAQs:
Does the easel come with the sign? No, the easel is not included.
What's the best resolution for the photo? For fair results, the photo should have 1600 x 1600 pixels. To get good results, the dimensions should be 2000 x 2000 pixels. And for excellent results, the photo should be 3500 x 3500 pixels.
How can I display the sign after the event? We suggest using edge grip standoffs for hanging the sign.
What is the difference between printed Letters and

 

3D Letters? Printed letters are imprinted on the backside of the acrylic sheet along with the photo. On the other hand, 3D letters are applied on top of the acrylic, providing a raised, dimensional appearance.