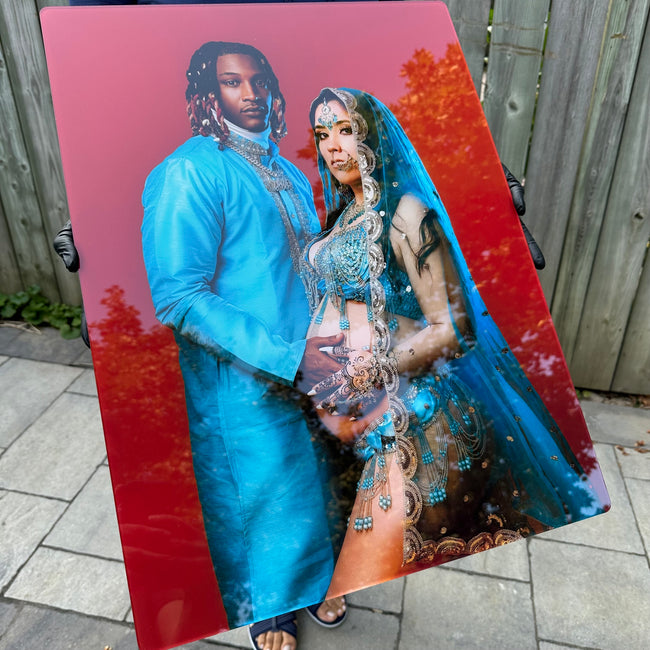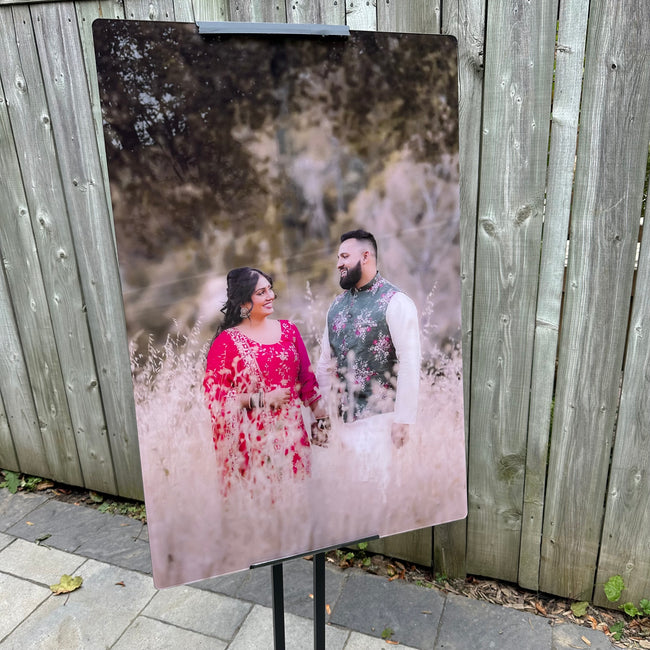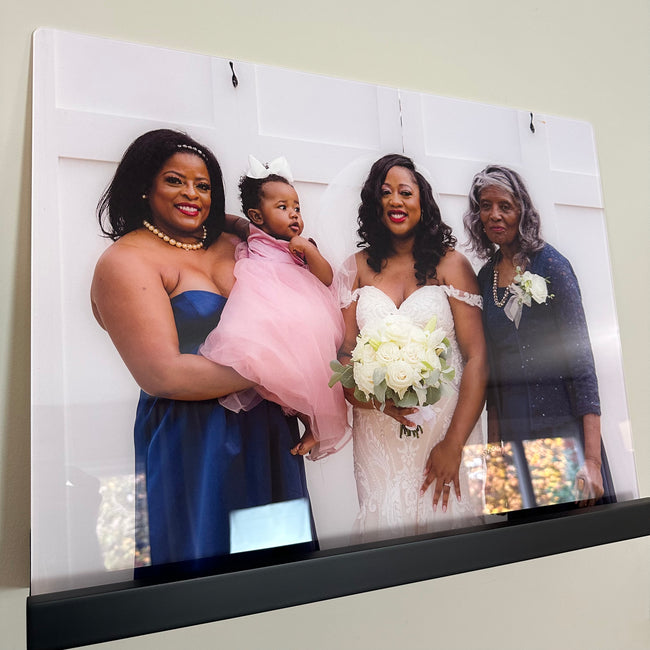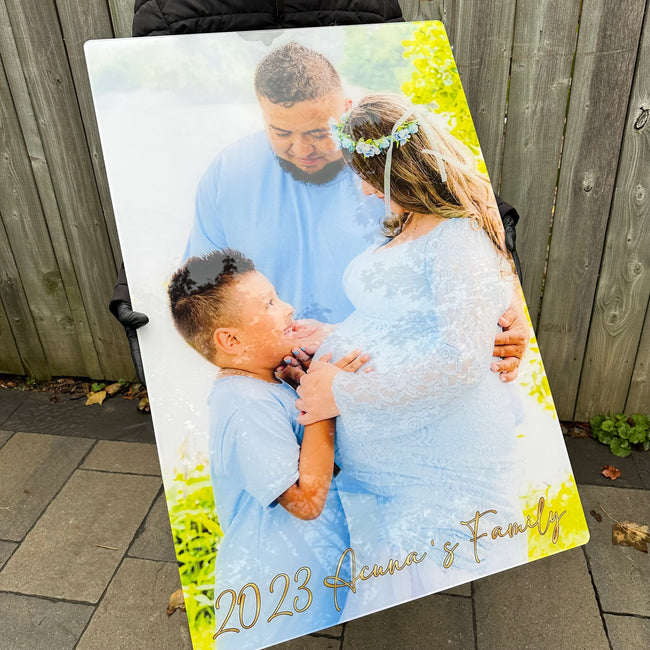 Full-Size Acrylic Photo Print
Introducing our Full-Size Acrylic Photo Print with a Stunning Shiny Effect:
Elevate your cherished memories to a whole new level with our Full-Size Acrylic Photo Print. This extraordinary piece of art is designed to transform your favorite photos into captivating visual masterpieces, ensuring that your special moments remain unforgettable.
Key Features:
Shiny Effect: Our acrylic prints are not just photos; they are shimmering reflections of your most precious memories. The front of the acrylic  creates a glossy, mirror-like finish. This adds depth, vibrancy, and a touch of elegance to your photos, making them truly stand out.

Customizable: You have the creative freedom to choose whether your photo includes text or remains a pure visual delight. Personalize it with a heartfelt message, date, or names to add a unique touch to your acrylic print.

High-Quality Printing: We use advanced printing technology to ensure that your image is sharp, vibrant, and true to life. Every detail is captured with exceptional clarity, making your photo the centerpiece of any room.
THE DESIGN PROCESS:
Expect your first design proof to arrive via email within 2 working days.

Up to three rounds of design modifications or corrections are included at no extra cost.

Once you approve the final design, no changes can be made to it.

Up to 5 days after you approve the design, you will receive an automatic email with a tracking number.
The package will arrive within the selected turnaround time. During checkout, you will have the option to select how fast you want it.
FAQs:
How to hang it on a wall? We recommend using command strips.
What's the best resolution for the photo? For fair results, the photo should have 1600 x 1600 pixels. To get good results, the dimensions should be 2000 x 2000 pixels. And for excellent results, the photo should be 3500 x 3500 pixels.

Size: It's important to note that there might be a slight variance of up to 1" on each plaque due to the manufacturing process. This variance is within the industry standard and does not affect the overall quality or appearance of the product.