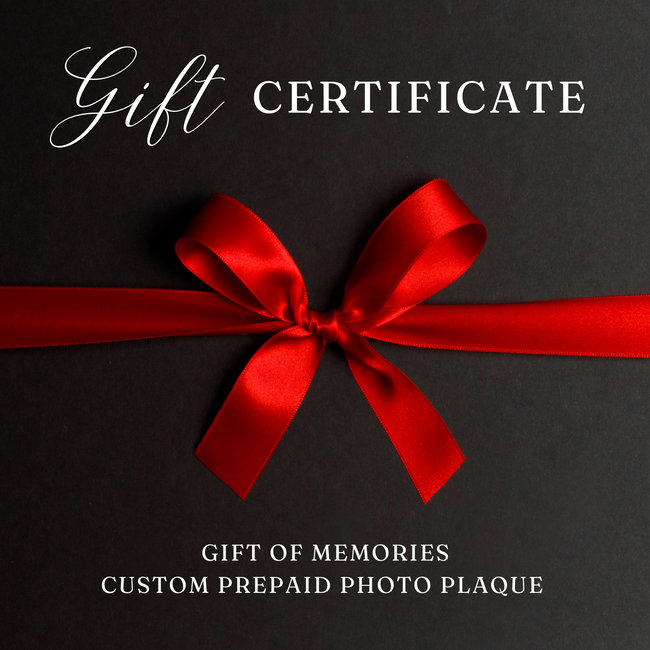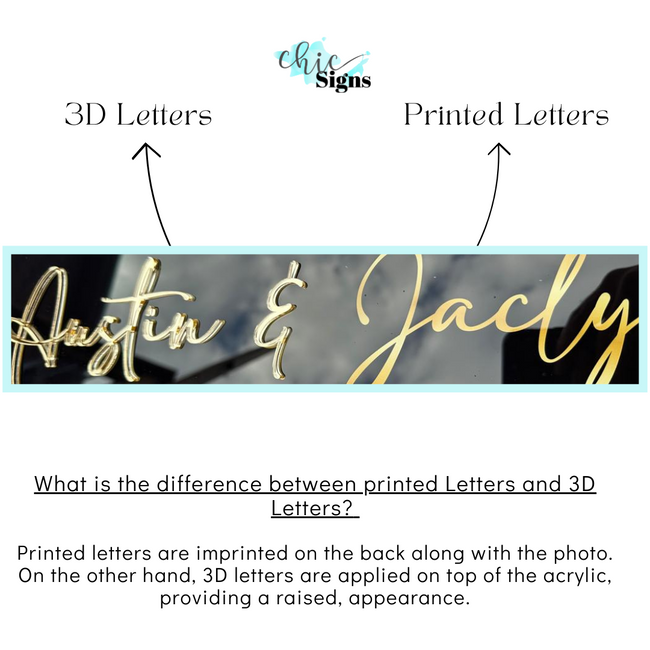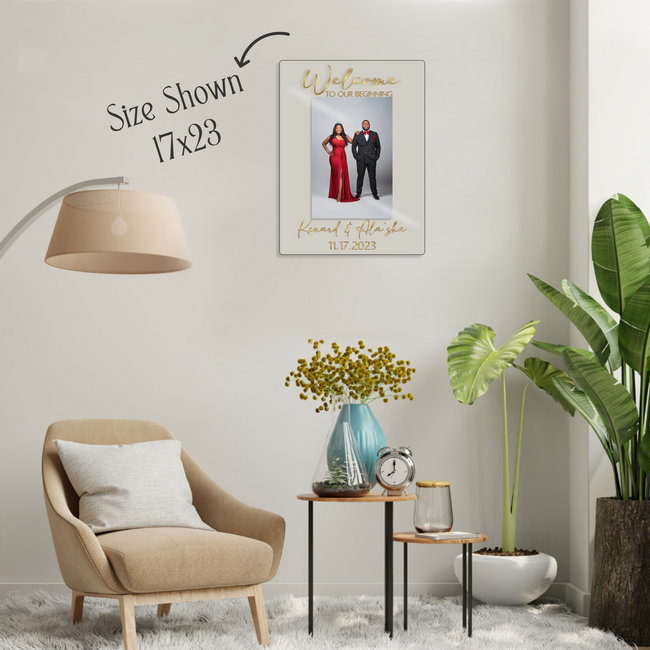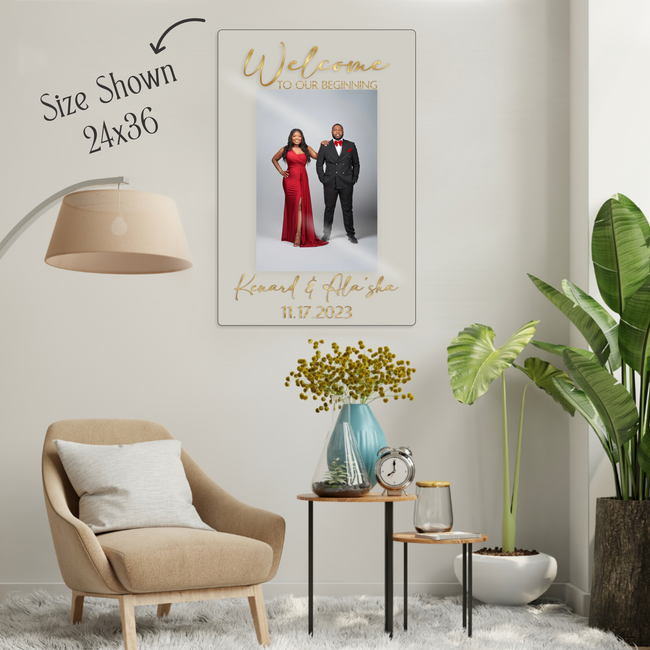 Gift of Memories: Custom Prepaid Photo Plaque Certificate
Surprise your loved ones with the gift of memories!  Our Prepaid Photo Plaque is the perfect present for any occasion. Purchase a voucher and let them choose and personalize their cherished plaque—a unique and thoughtful way to celebrate special moments.

*How Does Prepaid Work?*

For the Person Gifting:

After you order, you will receive an automatic confirmation within minutes.
Expect a second email with a PDF ideal for printing within 24 hours. The PDF includes the Gift Certificate Number, Your Name, Recipient's Name, and Custom Message.
For the Recipient:

The recipient can order online and choose the product they desire.
During checkout, they can enter the Gift Certificate code to apply the credit.
If the recipient orders additional products or something of higher value, they have the option to pay the difference.
If the recipient chooses a product with a lower cost, they will still have a balance on their Gift Certificate for a future purchase.