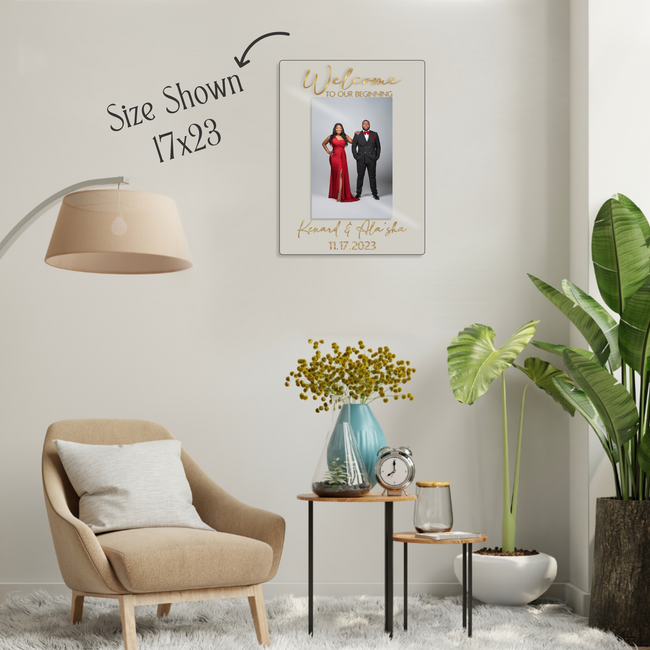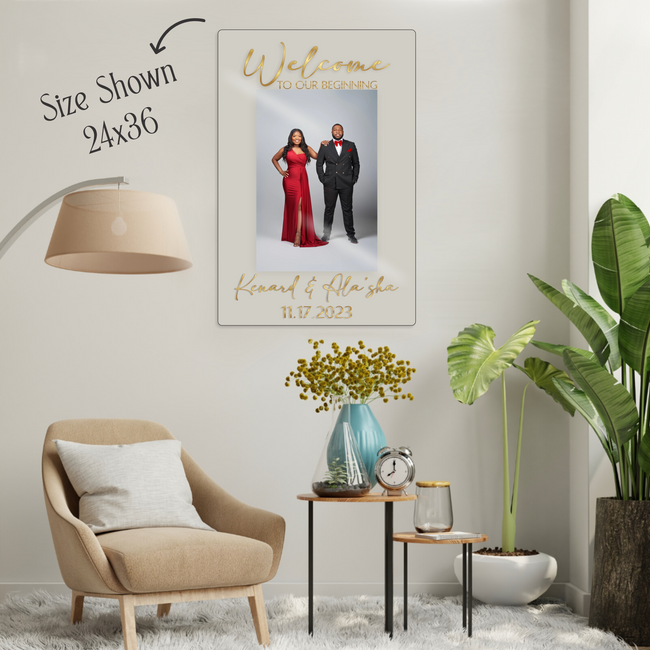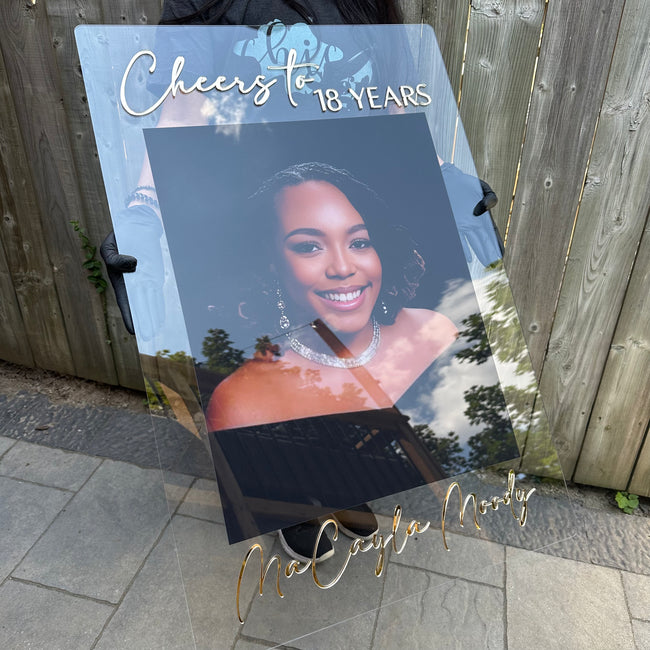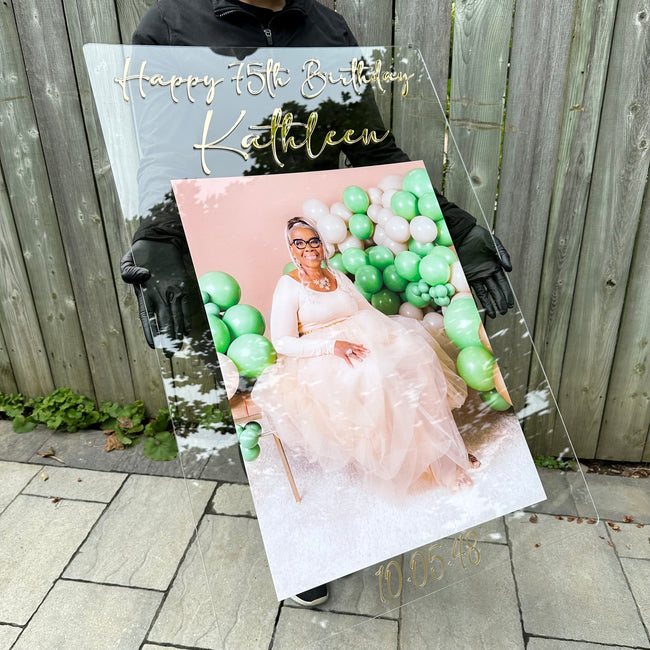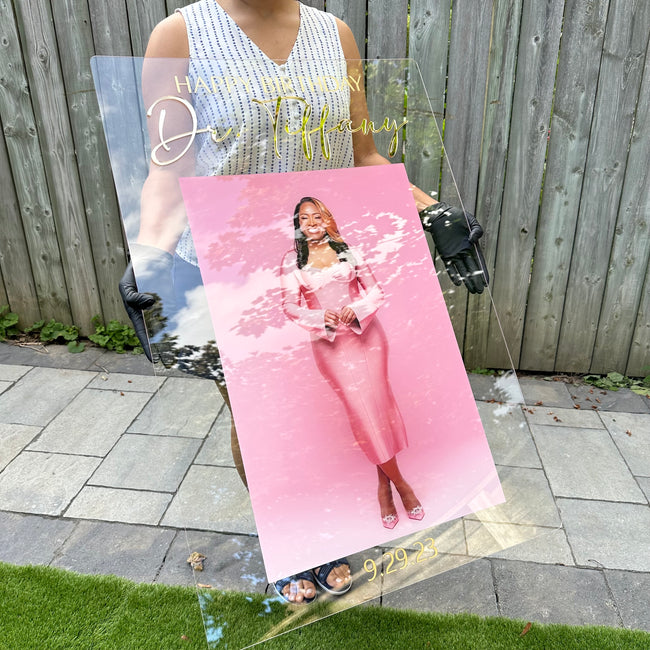 Capturing Milestones: Personalized Photo Signs for Birthdays
Celebrate your special day in style with our stunning Photo Welcome Sign. This versatile piece is fully customizable and includes a beautiful printed photo, making it a unique and personal touch to your celebration. The clear acrylic design adds a modern and sophisticated touch, while the high-quality printing process ensures that your photo will look sharp and vibrant.
Not only does this welcome sign serve its purpose during the celebration, but it can also be used as a beautiful piece of home decor after the event. The durable acrylic material and sleek design make it a versatile piece that can complement any room or decor style. This sign is a must-have for any birthday if you want to add  a personalized touch to a special day, while also having a lasting keepsake to display at home.
Make your Birthday even more special with our Photo Welcome Sign, a fully customizable and stylish piece that will make your celebration even more memorable. Celebrate your special day in style and create a lasting keepsake with our beautiful Acrylic Welcome Sign.
THE DESIGN PROCESS:
Expect your first design proof to arrive via email within 2 working days.

Up to three rounds of design modifications or corrections are included at no extra cost.

Once you approve the final design, no changes can be made to it.

Up to 5 days after you approve the design, you will receive an automatic email with a tracking number.
The package will arrive within the selected turnaround time. During checkout, you will have the option to select how fast you want it.
FAQs:
Does the easel come with the sign? No, the easel is not included.
What's the best resolution for the photo? For fair results, the photo should have 1600 x 1600 pixels. To get good results, the dimensions should be 2000 x 2000 pixels. And for excellent results, the photo should be 3500 x 3500 pixels.
How can I display the sign after the event? We suggest using edge grip standoffs for hanging the sign.

What is the difference between printed Letters and 3D Letters? Printed letters are imprinted on the backside of the acrylic sheet along with the photo. On the other hand, 3D letters are applied on top of the acrylic, providing a raised, dimensional appearance.