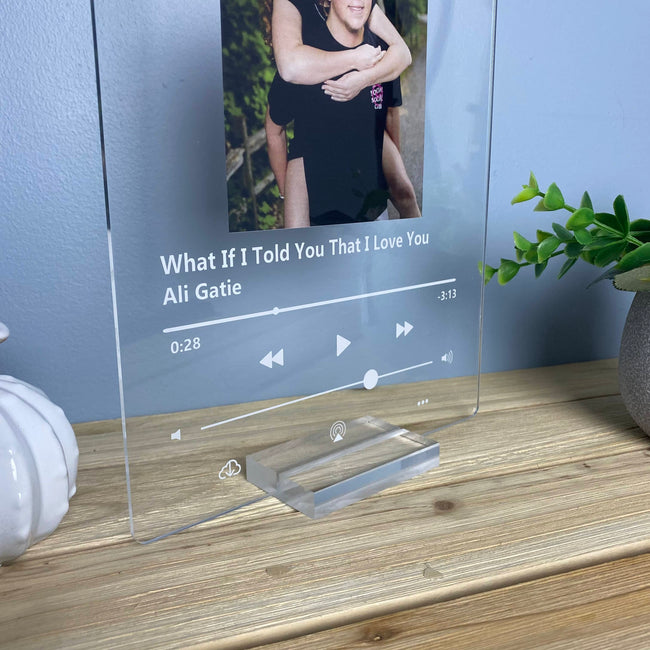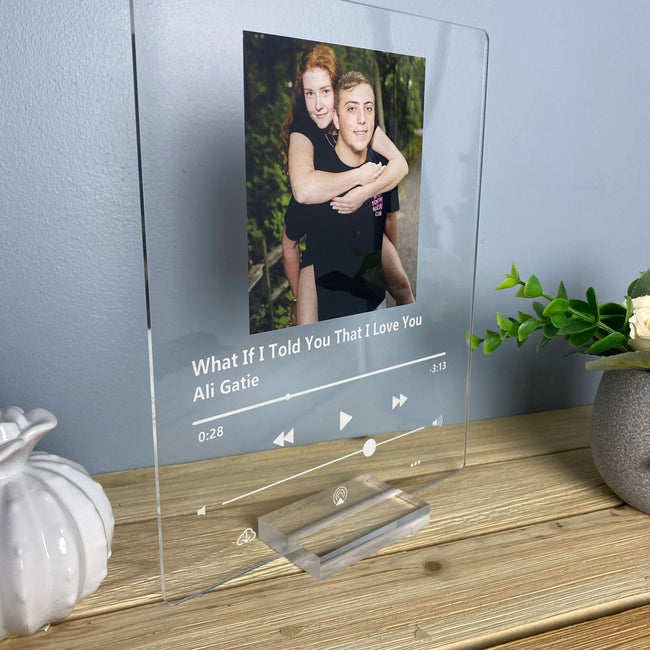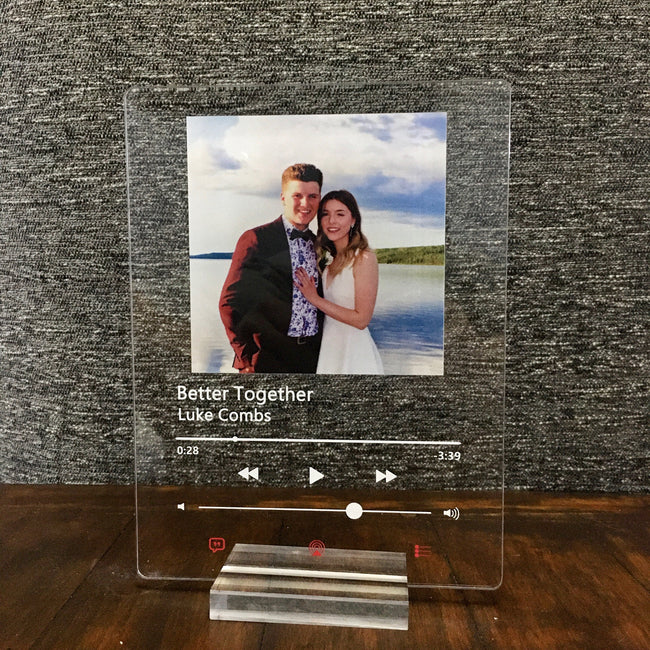 Material : High quality Acrylic.

Description:

These plaques are custom-made acrylic music covers inspired by the Apple Music.  It includes the song or album cover of your choice. It can be your favourite song, your theme song, songs that remind you of your friends or songs you like to dedicate to someone. It includes the song or album cover as well as a QR code that you can easily scan to play on your phone.
PROFESSIONAL QUALITY, NO vinyl, NO glue, NO stickers!
Unlike other plaques, the Letters and Image will NOT peel or lift or appear crooked. Printed from the back which allows the image to shine!

Please note:

Dark photos can print up to 10% darker, for better results please provide a high resolution and bright photo.
If you want an specific version of the song please provide the URL else we will use any version on Spotify that matches your description.
Orders are shipped between 7-10 days after you place your order.
Stands are sold separately and not included.
Plaques are made with 3mm clear acrylic, it looks like glass but is not, the material is safer and more resistant than glass.
www.ChicSigns.ca